from One Wife to Another...
Wifing is not always easy!
You're taking care of your hubby, your kids, the house, your job and everything else in between!
You intend to put yourself first and practice some self-care and personal development, but you end up being last on your own list.
You put your all into everything and everybody else.
So much so, that you sometimes forget to pour into YOU.
To help you better communicate. To help you get out of debt. To help you level up your sexuality.
You may be good. You may be happy.
But you'll be even happier AND your marriage will be
in a much better place once you invest in yourself.
While it definitely takes two to tango to have a successful marriage, you have to do YOUR PART to bring out the best in you & your marriage.
The truth is that when you're not happy, your marriage won't be either.
Taking intentional steps to level up your happiness starts with YOU.
Do you know why?
GET READY FOR THIS NEWS FLASH...
*Your Hubby Cannot Make You Happy*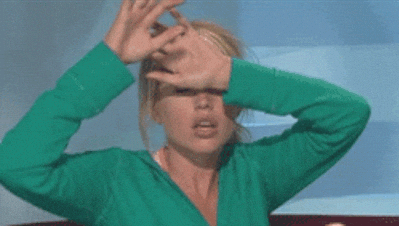 I know you want him to, but he can't.
And it's unfair to put that responsibility on him.
You may be married to the most handsome, smart, financially stable, kind and thoughtful man, but not even he can make you happy!
Happiness comes from within.
So, it's time for you to pour into YOU.
Being a wife is a very big job that comes with a lot of responsibility and it's about time for you to invest in YOU.
And you can begin by understanding
Did you know that there are 7 critical success factors that you need to know and apply to level up your happiness as a wife?
To help you get a glimpse into how you can evaluate yourself in these 7 areas, here are just a few questions to help you assess the areas that you've mastered versus the areas where you need additional help.
Do you know how to initiate a tough conversation with care? Do you struggle to get your point across? Do you try to avoid conflict by not talking about things? Do you overcommunicate and use a tone that is more appropriate for your spouse (or is your tone more fitting for your children)?
Do you initiate activities to rekindle the connection with your spouse? Do you express your sexuality in a way that fulfills you? Are you open to trying new things to spice things up? Do you use sex as punishment when your spouse does not meet your needs? Are your sexual encounters stale and predictable?
Do you know how to engage your spouse in taking interest in the things that interest you? Do you initiate fun activities that you and your bae can do that will generate excitement and laughter? Out of anger or resentment, do you purposefully hurt your spouse's feelings?
Do you know how to fight fair? Do you retreat and give your spouse the silent treatment? Do you handle disagreements with cynicism and sarcasm? Do you approach a difficult issue by bickering? Do you know how to control and manage your anger? Do you get pissed off easily… in other words, do you go from 0-60 in a matter of seconds?
Do you know how to be responsible in your spending? Do you know how to eliminate debt? Do you keep secrets of your spending habits or maintain a secret stash? If you are the breadwinner, do you feel like you need to make the most of the financial decisions?
Do you trust your spouse? Can your spouse trust you? Do you feel comfortable sharing your more innermost feelings with your spouse? Has your self-esteem been rocked by infidelity?
Do you have unrealistic expectations of your spouse? Are you expecting your spouse to be like someone else? Are you frustrated because your spouse is not doing what you expect them to do?
If you don't know how to apply these 7 critical success factors in your life and in your marriage, you won't be able to maintain being the happy wife that you always dreamed you would be.
What else do you need to know about this program?
is the only comprehensive marital program of its kind that focuses on helping amazing wives like you go from feeling content as a wife to making your happiness as a wife a real priority.
You will find your authentic voice and get the confidence and the courage to take intentional actions that will give you a greater peace of mind and greater peace in your marriage.
How to know if the DNA of a Happy Wife® is really for you…
Let's start by recognizing that there are an abundance of reasons why many wives don't know how to apply the 7 critical success factors in your life and in your marriage. But here are just a few of those reasons.....and I want you to find which scenarios that sounds most like you?
You haven't made your happiness a priority and it's affecting how you interact with your spouse.
You've been too busy to tap into your full potential to bring your whole, happy self into your marriage
You are married to a hubby who is a complete handful and you need some tips to keep from going off on him.
You may not have been under the influence of a happy wife to learn from so you missed out on learning some key strategies to help you in your role as a wife.
You have not taken a comprehensive pre-marital class or marital counseling and you need to learn healthy habits and husband hacks to help you better navigate your wife life.
You came into your marriage with your own unresolved issues and you've been hoping and praying that being married would automatically make everything better (and it hasn't).
You had a vision for your marriage and you're not living it. You and your bae are not where you want to be or you two are "off" and it's affecting your happy.
Whether you can relate to just one scenario or all of them, you're not alone and there's nothing to be ashamed of. It's about owning your truth, believing that better is possible, and taking intentional action.
Remember, faith without works is dead!
What will you discover in the
DNA of a Happy Wife® Program?
Identify the source of your expectations.
Learn strategies to keep peace.
Decide on the best approach for gettingon the same page about each other's roles and responsibilities.
Fine-Tune Your Friendship
Reignite the excitement of spending quality time together.
Reinvent the roommate-to-helpmate-to-soulmate stages of your relationship.
Restructure the activities in your busy day to make you feel like a priority.
Communicate for Deeper Connection
Harness the power of your tongue and hold off from blasting off.
Deconstruct various speaking tones.
Decipher when and how to broach a sensitive subject.
Decompress your stress so you don't come for your spouse.
Argue in a clean way without hitting below the belt.
Apply forgiveness even when you don't want to for the sake of your mental andemotional health.
Initiate and engage in passionate foreplay and sex even when you're tired as heck.
Recognize the damaging effects of purposefully withholding sex.
Establish protocols for what's open, what's closed, what's new, and what's old.
Identify what it takes to create a safe space so you can be vulnerable.
Prevent and handle the discovery of an emotional and physical affair.
Express your feelings so you don't feel guilty or embarrassed.
Create a monthly budget and establish primary roles for key financial functions.
Uncover the power struggle that comes when your hubby makes significantly less money than you.
Spend in a way that will allow you to live your best life and save in a way will allow you to create wealth.
With this foundation, not only will you know what it really takes to elevate your wife life, you'll also know what strategies to use when you think your happiness is being compromised.
So, what are you waiting for?
What else do you need to know about this program?
To access the program, you will receive a login and password to the LoversBond Hub. This is where you'll gain access to each week's training, the Love Lessons, the LoveWork exercises, the Recommended Reading Lists, and the pre-assessment and post-assessment as well as our own private community.
You'll attend 8 live sessions via Zoom (free downloadable app) where you'll virtually see Teleshia, your Personal Marriage Mentor and view the accompanying PowerPoint slides.
Can't make a session or need to hear a session again for extra reinforcement? No worries! Each session is recorded, and you can view the replay. And you will have lifetime access to revisit any Love Lesson at any time.
Use that chat feature to ask any questions and get clarity right there on-the-spot. Get your burning relationship questions answered during the session and get the concentrated coaching that you need to stay on track and in action.
After each Love Lesson, you will receive LoveWork exercises to help drive the results you're looking for at home.
You can ask questions of other wives who are in the group. It is an encouraging feeling that you are not alone and that there are other like-minded wives who are also routing for your success.
Included as a bonus to this program, you will be automatically registered to attend the next Wives Only Affair. This event is designed with wives in mind. You will Relax. Relate. Release. And Roar!
I guarantee that I will provide you with key strategies that will help you increase your happiness as a wife. You must apply what you learn in this program to experience greater satisfaction.
If you decide that you no longer want to strive to be a happy wife, you can send an email to info@loversbond.com to request a refund within 30 days of your first payment.
I am a wife of 19 years and I had to learn to let go of some of the things that my husband would do that would irritate me for the sake of my mental health and wellbeing. I had to learn how to really understand the things that I had to compromise on, and what were my non-negotiables, and be able to share those things with my husband in a non-confrontational way.
After quickly learning that being married is much more complicated than I thought it would be, I decided to invest in me and my marriage. I read plenty of books and conducted my own research to help me steer my happiness and my marriage in a much better place.
The biggest thing that I learned was that I was in more control of things than I thought. I put in the work, and now, I'm happier than I've ever been as a wife. And I learned how to use my personality to help my hubby, help me. And after what I had experienced and researched, I began a mission to help other wives improve themselves and their marriage too.
Here's what true transformation can look like…
As a new wife-to-be everything shared was a little nugget of inspiration and guidance as I start this new journey.
K.T., Alexandria, Virginia
Even after being married 19 years, I learned so much. Really appreciated the assessment. It is absolutely worth the investment.
A.A., Baltimore, Maryland
This has helped us tremendously. With the uncertainty of the world, it was weighed a lot of frustration on the both of us. We forgot our why and spending time with one another. Thank you for this challenge because it was truly fun.
A.B., North Augusta, South Carolina
Teleshia was a very good facilitator. She is genuine and has proven expertise to lead the group.
T.P., Bowie, Maryland
Training on the 7 vows designed to pour into you as a woman and improve your self-esteem, your self-worth, and your self-confidence in your role as a wife (Value $5,000)
Vow 1: Manage the Expectations
Vow 2: Fine-Tune Your Friendship
Vow 3: Communicate for Deeper Connection
Vow 5: Sharpen Your Sexuality
Vow 6: Trigger Two-Way Trust
Vow 7: Finesse Your Finances
Q&A Sessions for laser-focused coaching (Value $2,100)
LoveWork Exercises for results and accountability (Value $997)
LoversBond® Library for reinforcement (Value $127)
Plus, you get these bonuses!
BONUS:  Access to our Private Community (value $250)
BONUS:  One VIP Ticket to the next Wives Only Affair®️ (value $197)
Frequently Asked Questions
Your investment includes:
Training on the 7 vows designed to pour into you as a woman and improve your self-esteem, yourself-worth, and your self-confidence in your role as a wife (value $5,000)
Q&A Sessions for laser-focused coaching (value $2,100)
LoveWork Exercises for results and accountability (value $997)
LoversBond Library (value $127)
BONUS 1:  1 VIP Ticket to the Next Wives Only Affair® Virtual WifeFest (value $197)
BONUS 2: 24/7 Access to our Private Community (value $250)
Enrollment closes on Monday, February 15th.  The first day of class is Tuesday, February 16th.
Good question.  Not sure yet, sometime later this year.
Yes. This program is for wives but if you are engaged, you can enroll in this program too. (And I might add that this is a very mature decision you're making).
Once you register for the program, you will get IMMEDIATE access to the LoversBond Hub right away. You will use your email address as your login and establish your password. Once you log in, you may change your password.
There is a welcome video waiting for you when you get there and some pre-work in there to get you started on this wonderful journal.
The program is 12 weeks. 12 weeks gives us enough time to spend diving in deep for each vow in detail and we have implementation weeks that will give you time to implement the LoveWork Exercises.  And of course, you get to ask questions if you need further insights and strategies for proper implementation.
If you think that 12 weeks is too long, I would ask you to reset your mindset. If you really think about how long you have been married and how much longer do you plan on being married, 12 weeks to improve your role as a wife so you can move mountains in your marriage is really a small amount of time in comparison.
And I would also say that this program is a part of your marital lovekit that you can refer back to whenever things get sticky, whether now, a year from now, or decades from now. These strategies work!  The key is to have the toolkit so you can get into action as soon as you hit a bump in the road. We all know that married life is full of ups and downs, so use these 12 weeks to help position you to be proactive in maintaining your marriage to keep it on the up and up, and to you better prepare for when those down times come.
The DNA of a Happy Wife® is NOT for you if:
You are expecting to change your spouse or if you think that your spouse will do everything yourway to make you happy.
You are not willing to make an investment of your time, your effort, and your money to understand what it means to be a happy wife and work towards leveling up your happiness.
You suffer with physical, substance, emotional, or sexual abuse, or if you have a mental illness. Please see a qualified licensed professional immediately.
The emotional, mental, physical, and psychological
investment to help you become a happier wife is
PRICELESS!
Don't Miss This Opportunity!